Accept Payments Online or in Person
Give your clients flexible payment options with our seamless checkout experience. Invoice Simple Payments helps you offer convenient ways to pay, allowing your clients to pay right from their invoices.
Your clients can pay by their preferred payment method: credit card, debit card, PayPal, Venmo (US Only) and by QR code for printed invoices. No need to deposit checks, handle cash, or write down sensitive credit card information.
Take payments on the spot — in different currencies around the world.
It only takes a few minutes to get set up with Invoice Simple Payments. Start collecting payments faster and finally free up your cash flow.
Invoice Simple Payments and PayPal
We have partnered with PayPal, one of the world's most trusted and familiar payment service providers, to help you get paid faster and easier. A transaction fee is subtracted from the total amount paid on each invoice connected with our online invoice software.
Invoice Simple Payments lets you offer your clients flexible payment options including PayPal's Buy Now/Pay Later.
Your clients can pay in 4 payment installments while the funds hit your bank within 48 hours. They will see a 'Pay Later' button, allowing them to pay in short-term, interest-free payments at checkout with no additional cost to you. The best part is, you still get paid upfront and in full!
Whether your business is online or on the go, Invoice Simple Payments helps you offer your clients easy and secure payment options. Once your account is activated, you will have visibility into all of your online payments, including outstanding invoices and payment processing fees.
Easy Online Payments for Printed Invoices
Add the convenience of online payments to your paper invoices with QR codes powered by Invoice Simple Payments. Your clients can scan the code with their mobile devices and be taken directly to your PayPal payment portal.
Adding QR codes to your invoices is:
Secure: QR codes are encrypted to protect sensitive information.
Convenient: Replaces manual payment methods like cash & checks.
Cost-Effective: Adds a new payment method without extra fees.
Fast: Payments are transferred directly into your bank account.
Keep Track
Stay on top of unpaid invoices and send payment reminders.
Quickly Share
Email or text your clients a secure payment link to get paid even faster.
Get Notified
See when a client pays your invoice, automatically.
Frequently Asked Questions
How long before I see the money in my bank account?
PayPal offers industry standard features you can rely on such as 1-2 business day bank deposits and low transaction fees, plus innovative features like instant payouts and buy now pay later, which help make sure you get your money as soon as possible.
When a client pays you through Invoice Simple Payments, the balance (minus the transaction fee) typically appears in your PayPal account right away, and you can generally expect to see the funds to transfer in your bank account within 2 business days.
Learn Morearrow_forward
Why is Invoice Simple partnering with PayPal?
We want to bring online payment processing to you and all our customers to help you get paid faster and easier, and that's why we've partnered with PayPal. Invoice Simple Payments, powered by PayPal, can help you run your business more smoothly, save you time and even help your business grow.
The first step toward processing debit, PayPal, or credit card payments with Invoice Simple is connecting to or signing up for a PayPal Business account through your Invoice Simple account. We've put together a detailed step-by-step guide on how this works to help ensure everything goes smoothly for you.
Learn Morearrow_forward
How much are the payment processing fees?
Invoice Simple partners with PayPal for payment processing. PayPal sets
processing rates and periodically updates them.
To reduce the impact of processing fees, you can have customers cover
the cost. By selecting the "Add Fees" feature in Invoice Simple
Payments, the PayPal transaction fees are automatically distributed
across the line items in the customer's invoice.
For up-to-date information on transaction rates, visit our support
center.
Learn morearrow_forward
Payment processing is only part of what Invoice Simple does. Our
invoicing software is designed to make invoicing as easy as possible
for small businesses so you can look professional, stay organized, and
get paid without hassle.
With Invoice Simple, you can:
Create in-app customizable invoice templates
Generate professional invoices in a few clicks
Accept online payments via credit, debit, and PayPal
Build and send invoices on the go with the mobile app
Make professional-looking estimates and quotes
Utilize a library of receipt templates
Learn morearrow_forward
How do I create a QR code for an invoice?
You can turn on invoice QR codes in your Invoice Simple account settings. In the settings, scroll down, and you'll see a QR code section. Click the toggle button, and it will turn green. QR codes will now be featured on your payment invoices.
See Step-by-Step Instructionsarrow_forward
What is the benefit of using a QR code in an invoice?
For clients, they bring the convenience of online payments to paper invoices. Customers can easily scan the QR code to be taken to the payment form to pay invoices. This prevents them from waiting for their check to be cashed or the hassle of searching your website for the payment portal.
For business owners, QR codes get you paid faster. They eliminate extra trips to the bank. Funds are automatically transferred into your bank account. QR codes are also cost-effective, requiring no additional upfront purchases. The QR code feature is included in your Invoice Simple subscription.
To activate QR codes in Invoice Simple, simply click into your account settings. Next, scroll down to the QR code section then tap the gray slider button. The button will turn green. Your invoices will now feature an active QR code.
Adding QR codes gives customers another safe, quick, and easy payment method, improving your customer experience without added costs.
Meet Mike
Owner of FITZ Mechanical LLC
Mike provides plumbing, heating, and gas piping services. His business relies on word of mouth recommendations so he prides himself on providing a high quality and personal service. When QuickBooks became so time-consuming that he wasn't able to focus on the core aspects of his business, Mike went looking for an alternative.
Read Mike's Story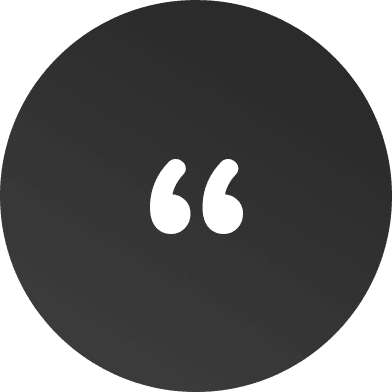 Lovely app. Worth every penny, and the fact that I can take payment straight away via credit/debit card is what I love the most 🙂
starstarstarstarstar
Angelo Oliveira