Invoicing in the palm of your hand
Business doesn't stand still, so why should your invoicing software?
With the Invoice Simple mobile invoice app, you have everything you need to create an invoice on the go right in the palm of your hand. Our fully customizable easy invoice generator software and suite of invoice templates can help to create estimates, invoices, and receipts for anyone, anywhere.
All the customization you need
The Invoice Simple app brings all the fully customizable options of our invoice generator to your phone or tablet.
Taxes? We've got that covered
Easy Invoice Tracking? Check.
Multiple currencies? Check and check.
Itemization? Absolutely.
Discounts? Yep.
Terms and time frames? Done and done.
Penalties? Check.
The Invoice Simple app helps with every part of your business transactions.
Send directly by email
On the job or on the go, the email ability of the Invoice Simple app can help you stay in contact with your clients. With a swipe of your finger, you can send an estimate to a client on the fly. With another swipe, you can turn that estimate into an invoice in your client's inbox.
Flexibility for you and your clients
With the Invoice Simple app, you are ready to provide the flexibility that your clients deserve. Clients expect a quick turnaround time, and with the customization options of the full Invoice Simple platform in the palm of the hand, you are ready to make deals on the go.
What are the necessary elements for a great invoicing app?
Invoice Simple's app has all the necessary elements for an invoice app, including many that you probably didn't know you needed. A mobile invoice app has to have all the functionality of the full invoice software suite. Our app does, which is one of the reasons our app is rated #1 by customers.
The app lets you create your own customized invoice with your company's logo. It also allows you to store information for each client, creating a record of your business and simplifying and expediting any future invoices you wish to create.
Our app allows you to send easy invoices and receive payments instantly. However, you should expect this from most mobile invoicing apps. Invoice Simple's invoice generator exceeds expectations by providing a whole host of features you may not have considered.
The best invoice app will also be flexible enough for you to make changes to your invoices on the fly. These changes may include:
Adding additional services or items
Combining multiple invoices into one
Modifying the price or taxes due
Changing the deliverable date or pay-by date
Allowing payment in a different currency
Invoice Simple is the best invoice app because it allows you to change any of these aspects right from the app.
Things to consider when choosing an invoice app
Pricing
The Invoice Simple App lets you send your first invoice free.
Once you've seen how helpful it can be, you can pick the best subscription plan for your business needs. Our plans provide access to all the features of the best invoice app. These features include the ability to create additional invoices, support for multiple languages, and instant read notifications.
Reviews
The Invoice Simple app is the best invoice app worldwide. It has superlative reviews, including 4.8 out of 5 stars across 117,000 reviews and over five million installs on Google Play and 4.9 out of 5 stars in the Apple Store across more than 115,000 reviews.
Take it from Invoice Simple app user Chris Owens, who says Invoice Simple is "by far the best app for invoicing & keeping track of my clients."
Or take it from another reviewer, Lisa Payan, who says, "This app helps me deliver estimates and invoices at my fingertips. I can add a new client, and a photo, and produce an invoice to a client in less than a few minutes. Technology at its best."
Updates
The Invoice Simple App requires Android 6.0 or higher or iOS 13.0 or later.
Likelihood of Use
The portable, flexible nature of Invoice Simple makes it ideal for today's entrepreneurial business person. It allows on the spot estimates to be turned into invoices to close the deal and get you paid. The app is perfect for the sole proprietorship or small business looking for a way to step up their game.
Making you look good is good business.
The pros and cons of an invoice app
Using an invoice app to do your invoicing offers many advantages.
One of the advantages of invoice apps is that they allow you to reply instantly to a client's request with an estimate, receipt, or invoice in a professional manner. They allow for the flexibility to create a thorough, complete invoice that can be edited at any moment and sent with the touch of your finger.
Invoice apps also allow you to instantly create versions of your invoices in other languages, which is useful for both clients and employees whose primary language is one you do not speak.
The Invoice Simple app also allows multiple people in your organization to create invoices simultaneously while maintaining a central database of past invoices for your clients.
While there are many advantages to using an invoice app, there may also be disadvantages to using an app to your invoicing.
If you have a larger business, you may wish to have one central person who sends out all invoices. Localizing and regularizing this part of your business means that you may not need people in the field offering this instantaneous service to clients.
Some businesses or individuals may also prefer to create more detailed invoices with images, charts, and tables of deliverables. It may also be better to use one of our professional templates, which is often easier on a larger screen.
Can I process credit cards for my business?
We offer integrated credit card servicing though PayPal to process credit cards in person or online.
Can I save my invoice and customer details?
Yes! Your Invoices are automatically saved, and the app creates a client list for you.
Yes! Your data is stored in Amazon's highly secure data centers.
Can I make an invoice for time worked?
Yes! Simply enter your hours into the quantity field and your hourly rate into the price field, and the app will calculate the price for you.
Can I create an invoice in another language?
Yes! You can currently generate an Invoice in 5 languages, with more coming.
Can I charge for taxes using the invoice app?
Yes! Use the Settings menu on the right to enable taxes, then enter the tax rate.
Meet Mike
Owner of FITZ Mechanical LLC
Mike provides plumbing, heating, and gas piping services. His business relies on word of mouth recommendations so he prides himself on providing a high quality and personal service. When QuickBooks became so time-consuming that he wasn't able to focus on the core aspects of his business, Mike went looking for an alternative.
Read Mike's Story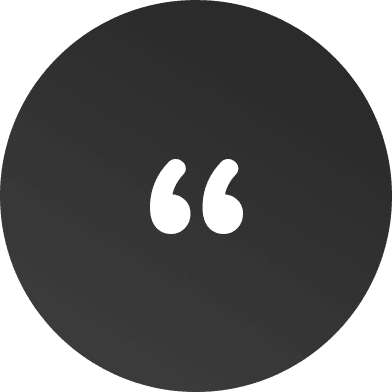 I own a plumbing company and this app helps me deliver estimates and invoices at my fingertips. I can add a new client, and a photo, and produce an invoice to a client in less than a few mins. Technology at its best. I've been using Invoice Simple for over a year now.
starstarstarstarstar
Lisa Payan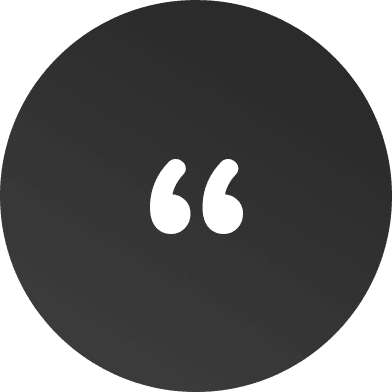 Has massively improved how quickly I get paid as I get the invoice in straight away at the end of the job!
starstarstarstarstar
Iain Stewart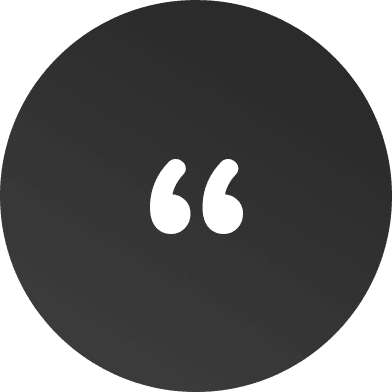 This app is amazing for business. It's quick, easy and super simple. The layout is amazing and easy to send to the customer. Really easy tracking lets you know after you email them their invoice and they look at it. The app informs you. What an awesome app.
starstarstarstarstar
Kassandra Kennedy